Above all else, exEXPERTS provides reliable, no-nonsense professional resources to help guide you through your divorce. As soon as the thought of uncoupling causes a tear (or twinkle) in your eye, right up until the pen hits the divorce papers and beyond, our community provides instant access to critical information when you need it most. It's simple to navigate, easy to understand, and written especially for you by us, the exEXPERTS!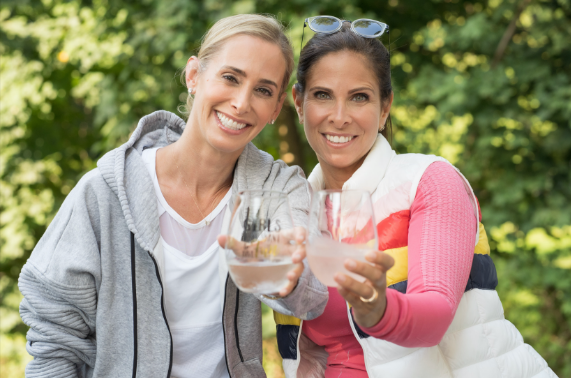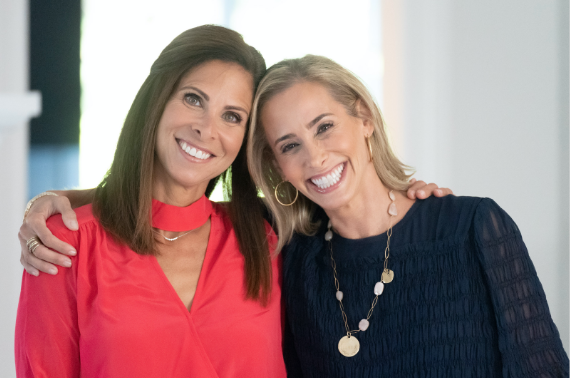 We are two best friends, who got divorced at the exact same time…and although we had completely different experiences, we were lucky enough to have each other through it all.
Rising from the lack of resources, support and information during our separate journeys, along with the desire to help others maneuver through the process, we created the exEXPERTS online community. We are your reality-check! We are an honest, encouraging and positive space for everyone in any stage of divorce. There isn't a right way to divorce, but the exEXPERTS can help you find your way.
We've lived it so we get it
"Be present. It's simple yet can be hard to do. I don't want to miss anything in my life." -T.H.
T.H. is all the things: beautiful, funny, smart and the kind of role model we all want our best friends to be. She is someone to look up to and emulate, because her wisdom is endless. She may be the healthy one, always finding the freshest food and wanting to go on a level 10 hike for 8 hours daily, but she will encourage you the whole way (if you can make it through alive). Her determination has paved the way for her, and everyone lucky enough to be in her inner circle, to benefit from her boldness.
T.H. (and say it like the letters, T period, H period – two letters, simple, people – please don't call her "THe" or Tracie or Heather) was a gift in my life that I'm not sure I fully deserved. We joke that we got each other in the divorce, but it really is true. My ex was the initial connection, but having each other to listen, laugh and cry as we went through our own divorces at the exact same time sealed our friendship forever.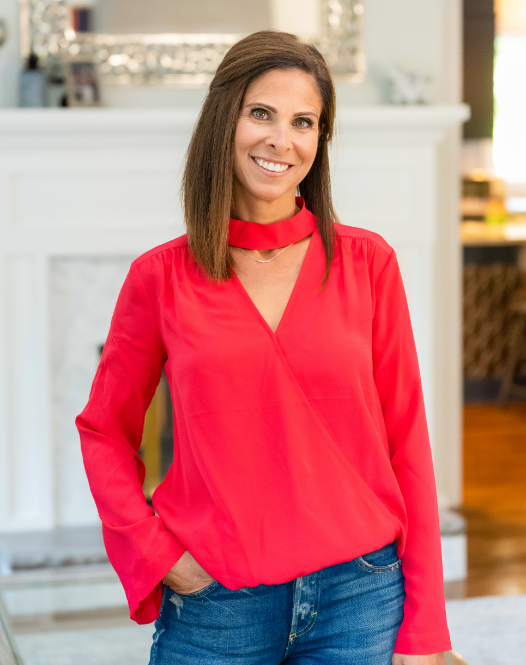 CLICK FOR More About T.H. (from T.H.)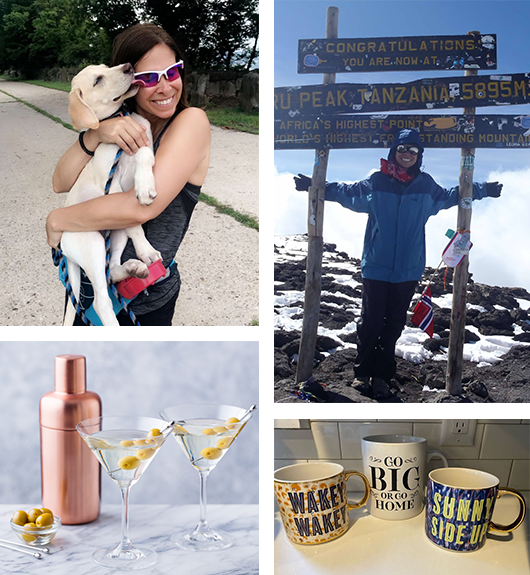 I am a mom of three, happily divorced and living my best life at 50 (learning to be ok with that new age bracket). I have a special "girl gang," a wonderful family and an amazing boyfriend (yes, I'm still young enough to have one). I surround myself with people who encourage, productively challenge, support, love unconditionally and teach me something new.
I need to feel productive in some capacity every day (addicted to endorphins)! Though, my definition of "productive" has changed over the last several years. A challenging workout or even better an outdoor hike, but lately, my biggest personal challenge is sitting for 20 minutes for guided meditation.
My day begins when I select a mug (and I have dozens) with a printed mantra or design that reflects how I'm feeling that day to go with my herbal tea (addicted to Harney & Sons teas, and love my insta-hot!). And if I'm lucky, my day ends (and weekends begin) with a very dirty martini with endless (unstuffed) olives!
Click on the icons to read even more about T.H.'s personal story!
"Treat others the way you want to be treated. Karma's only a bitch if you are." -Jessica
Name: Jessica Herzberg (and neither is her maiden name). Jessica is smart, articulate and extremely interested. She isn't afraid to tell you how she feels and is a straight shooter. She is above all, a lady (at least in public, with a trash mouth behind doors). She's a Swedish Fish fanatic, Taco Bell lover and unabashed orange soda drinker.
Don't be fooled by her boundless energy, she naps like a champ! She is confident and has a presence when she walks in a room. She's an unrelenting, never-too-busy friend and at this point, like a sister to me.
We have endured good and bad times together and have mostly laughed (but we are human, so we have shed a few tears) through it all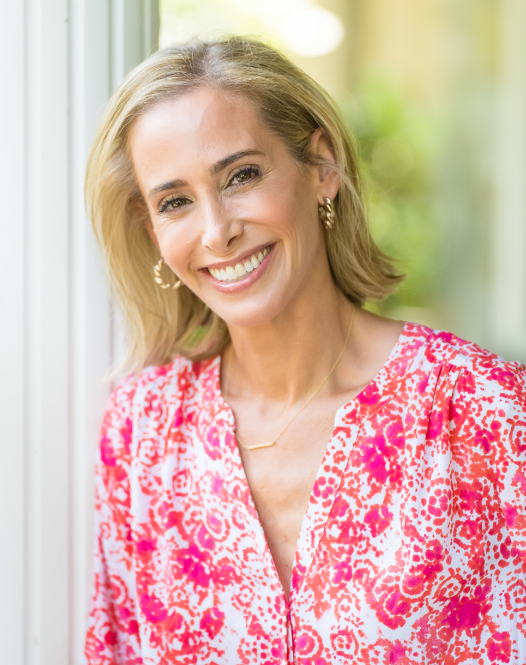 CLICK FOR More About JESSICA (from JESSICA)
I'm a Emmy-nominated TV producer, always moving faster than the speed of light, and always with a smile on my face. I'm pushing 50, raising two teenagers that will only live through high school and college if I let them, and fully embracing my happily divorced status.
I am inherently one of the happiest people around, and while it does come naturally for me, I do believe that for most people it's a conscious choice. For me, each day when I wake up, I choose to look at things in the most positive light.
Despite the circumstances of my divorce, I made a very conscious decision from day one that I would always take the high road, and I have. Maybe to a fault. But it's allowed me to live my life with the positivity and optimism that I want and need.
Click on the icons to read even more about Jessica's personal story!
(and we think you'll love too)
Products + Services + Resources
Handpicked by Jessica & T.H. They're exRATED!