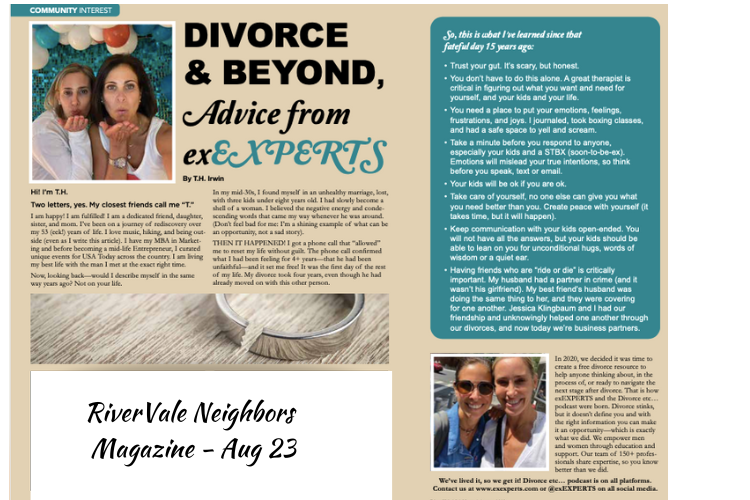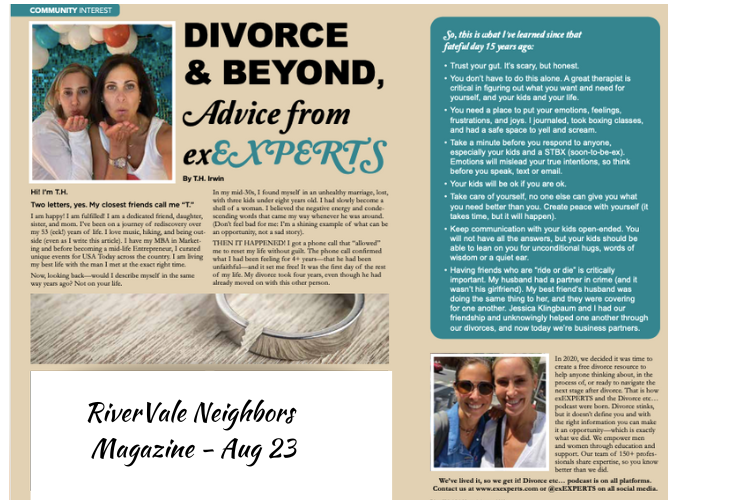 Hi! I'm T.H.
Two letters, yes. My closest friends actually call me "T."
I am happy! I am fulfilled! I am a dedicated friend, daughter, sister and mom. I've been on a journey of rediscovery over my 53 (eek) years of life. I love music, I love hiking and being outside (even as I write this article) and my favorite happy hour drink is a Bourbon with two cherries. I have my MBA in Marketing and before becoming a mid-life Entrepreneur, I curated unique events for USA Today across the country. I am living my best life with the man I met at the exact right time.
Now, looking back – would I describe myself in the same way years ago? No…
In my mid-30s I found myself in an unhealthy marriage, lost, with three kids under eight years-old. I had slowly become a shell of a woman. I believed the negative energy and condescending words that came my way whenever he was around. (Don't feel bad for me…I'm a shining example of what can be an opportunity, not a sad story).
THEN IT HAPPENED! I got a phone call that "allowed" me to reset my life without guilt. She confirmed what I had been feeling for 4+ years – that he had been unfaithful – and set me free! It was the first day of the rest of my life. My divorce took four years, even though he had already moved on with this other person. 
So, this is what I've learned since that fateful day 15 years ago:
Trust your gut. It's scary, but honest.

You don't have to do this alone. A great therapist is critical in figuring out what you want and need for yourself, and your kids and your life.

You need a place to put your emotions, feelings, frustrations and joys. I journaled, took boxing classes and had a safe space to yell and scream.

Take a minute before you respond to anyone, especially your kids and a STBX (soon-to-be-ex). Emotions will mislead your true intentions, so think before you speak, text or email.

Your kids will be ok if you are ok. 

Take care of yourself, no one else can give you what you need better than you. Create peace with yourself (it takes time, but it will happen). 

Keep communication with your kids open-ended. You will not have all of the answers, but your kids should be able to lean on you for unconditional hugs, words of wisdom or a quiet ear.

Having friends who are "ride or die" is really important. My husband had a partner in crime (and it wasn't his girlfriend). My best friends' husband was doing the same thing to her, and they were covering for one another. Jessica and I had our friendship and unknowingly helped one another through our divorces, and now today we're business partners.
In 2020, we decided it was time to create a free divorce resource to help anyone thinking about, in the process of, or ready to navigate the next stage after divorce, and exEXPERTS and the Divorce etc… podcast were born. Divorce sucks, but it doesn't define you and with the right information you can make it an opportunity – which is exactly what we did. We empower men and women through education and support. Our team of 150+ professionals share expertise so you know better than we did. 
We've lived it, so we get it!