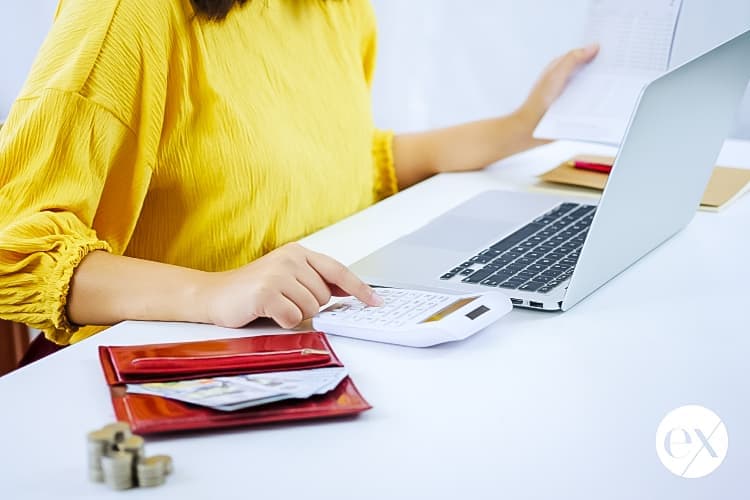 Getting divorced is tough enough, but having to take the time for a deep dive into your expenses can just be totally overwhelming. The thing is, though, it's something you have to do, so try to tackle it sooner rather than later.
Creating a household budget is often compared to going to the dentist or cleaning out the basement closet. You know it's necessary, but you keep pushing it to the bottom of your to-do list. Well, put your big-girl panties on and get this done.
Creating a budget is one of the most important things you can do for financial health. And let's be honest – do you really know how much you spend each week?  Each month?  Dare I say …each year? While the outcome may make you puke, this come-to-Jesus moment is the first step to financial freedom.
So get excited about this.  You need to own your freedom, your future and your finances.
You have two basic steps.
Pick your poison. Figure out how you are going to track everything.
Do you like to fill in spreadsheets?  Then use Excel or download this great budget worksheet from UBS Financial Services.  If you are an app person, you're in luck because there are a bunch out there.  Find one you like.  What's easy for one person to use is cumbersome for another.  So you really have to try them.
And finally, most of the credit card companies offer detailed statements of your spending.  Many will categorize your purchases by restaurants, retail, gas, etc.
Check and see if yours does. Then pick one tracker method.  And stick with it.
Commit to a month….4 weeks. You can do anything for four weeks. (It's not like I'm telling you to give up chocolate.)
Pour a glass of wine or make a pot of coffee and begin to track your expenses.
Start with your mandatory household costs.  That's everything from rent/the mortgage, insurance, utilities, food and don't forget monthly medical expenses or prescriptions.
Move on to the costs associated with you and your job.  That's clothing, commuting, dry cleaning, etc.  Move on to gym memberships, monthly subscriptions, like news, vitamins or those makeup boxes.
Move on to the kids and pets if you have.  Include clothing, childcare, sports fees, college savings, birthday gifts.  Don't forget pet food, grooming, sitters, etc. All should be inputted in your spreadsheet or app.
Now here comes the more challenging part.
Get out of the house. And stay honest with yourself because it's the out-of-the-house expenses that add up fast. The impromptu manicure, the quick latte, the ice cream cone to shut your kid up, the much-needed glass of wine with your girlfriend…track it all!
Either charge it all on your credit card, record it all in your app, bring your budget worksheets with you. Just do it.  For one month.
Much like that seemingly overwhelming Case Information Statement you had to fill out (or will fill out) when you get divorced, detailing expenses is a necessary part of the process to beginning your new independent life.
 And when your month is over, you can really assess your lifestyle.
How much money do you bring in each month

?

And how much do you really spend

?
Is there anything left?  Then ask yourself: Am I spending too much? What do I really need?
You need financial freedom.  So let's go get it!