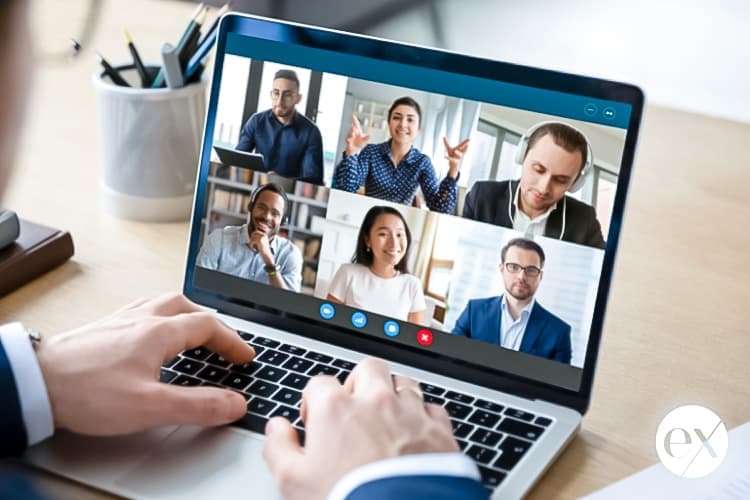 It's probably fair to say that the idea of online divorce never crossed people's minds. Yet since the onset of the COVID-19 pandemic, by working with clients virtually – from the initial consultation through the negotiation of a settlement agreement, or trial in some cases – we've actually discovered that we can help our clients efficiently and effectively with their divorces via online platforms, including Zoom and Teams. It's been a genuinely interesting evolution of the way we handle cases, to say the least.
As a family law attorney based in New York, I can tell you there are a host of positives that we've learned from these experiences.
Prior to virtual conferences, attorneys and clients were waiting in the hallways of courthouses for hours at a time waiting for their case to be called. That is now non-existent. We're given a specific time to log on for a court appearance, and the courts in New York have made sure that time is met. During the virtual appearance time, we have the court's undivided attention, as no one is moving around the courtroom to distract the judges or other counsel. The focus of all parties and the court is a huge advantage. The legal bar has learned to get on to these platforms efficiently, even a little bit earlier than the start time, so that all the tests can be performed for sound, etc.
Scheduling is also much easier, particularly if a witness lives far away from where the trial is happening. Now, anyone can participate in a hearing, from just about anywhere, if they have a strong internet connection. There's also an efficiency in terms of uploading documents and distributing them through the chats, being able to download a document quickly, and sharing it on the screen so that the judge can see it, as well as your adversary, client, and anyone else who is involved in a trial.
And on the flip side, in-person court appearances are highly undesirable these days. For the few trials that were held in-person over this pandemic period, all parties and witnesses faced potential exposure to COVID-19, some by traveling using public transportation, and all in the courtroom itself. This, understandably, makes witnesses reluctant to appear, and lawyers and judges and court staff were also placing themselves and their families at risk. And ironically, with the parties and witnesses cloaked with masks, shields and even eyewear protection, it was difficult if not impossible for a judge to see the facial expressions of both the witnesses and the litigants. When conducting your trial virtually, everyone can be unmasked so that judges can assess credibility. It also might have been more difficult to assess body language in person, as people were sitting further apart and often in various socially distanced parts of the courtroom. With the court's focus on one screen with all parties and attorneys facing the judge, the court can focus on body language, eye movement and facial expressions in a virtual environment. The court's ability to judge credibility at trial is a critical issue, and these challenges may have affected the ultimate decision.
But not everything is perfect about virtual trials, such as:
Virtual trials still sometimes encounter technical difficulties and can feel disconnected.
It can be difficult to detect body language, and one never really knows who is in the room coaching the witness. Does the person have access to "helpers" and the ability to text and email others? Is the witness looking at notes?
There can be some distractions, just like with any Zoom call you participate in, from a child or pet coming into the room, or some sort of external noise you cannot quiet. (I've had clients participate in conferences from their cars to avoid this very issue. It is an interesting adaptation!)
And, very importantly, there are litigants who are not going to have access to internet access or working computers or iPads. This is just one aspect of the struggle to create equal access to justice, which an organization called Legal Information for Families Today (LIFT) is working toward in New York. LIFT is focused on providing access to Family Court for all.
As we move forward, with vaccines becoming seemingly ubiquitous, there will continue to be many pandemic-related issues to address with divorced and divorcing couples, from relocation to whether the kids should be vaccinated. Let's hope some virtual forums remain to help get through the growing backlog in the court system!