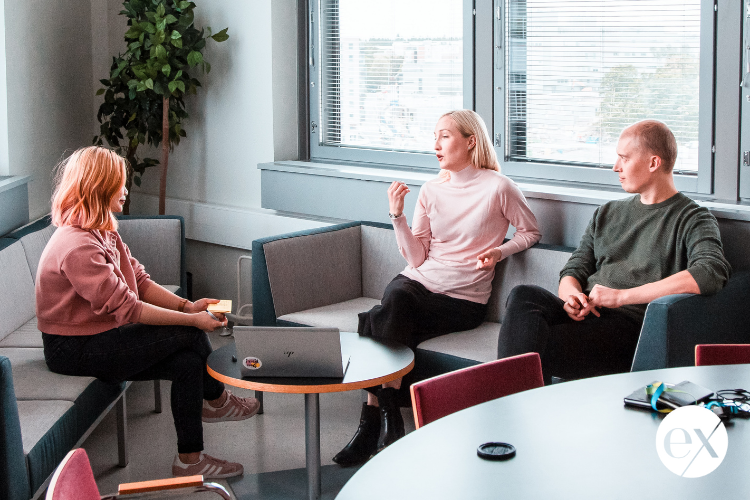 Attorneys are not the only solution when facing divorce. Shocking right? It can be extremely intimidating talking to a lawyer but no need to fear, you have other options! Deb Perullo discusses the resources to use when navigating through this lengthy process.
Litigation

Collaborative divorce

Mediation

Divorce Coaching
As a divorce coach and mediator, Deb Perullo knows how to work around the need for a divorce lawyer. These attorneys can be pricey and also not devote as much time as you may need. It can feel like you're racing with a ticking clock – almost ready to explode!
There are several different ways to go before heading to the big guns, but sometimes, you just need a neutral party to simmer things down and bring things to an agreement, like a mediator. Or maybe even someone who is able to coordinate assets fairly like a Certified Divorced Financial Analyst on a collaborative team. This all may sound like gibberish to you but there may better fits, rather than going straight to an attorney.
LEVELS OF DIVORCE OPTIONS
How do you even know which kind of divorce is right for you? The levels of divorce range from extremely easy to difficult and you might be able to avoid hiring anyone at all if you and your partner can develop your own agreements.
If your divorce is closer to the easier side of the spectrum, Deb states, "You can negotiate the divorce yourself and come up with your own settlement agreement. If you have children, your own parenting plan, access, schedule, that kind of thing." After coordinating this, you fill out the divorce paperwork, go before a judge and boom— you're easily divorced. But things don't always happen that easily.
Mediation
As a mediator, their job is to help you and your partner come to an agreement. Sometimes, you and your spouse may be able to fix certain issues but not them all – this is where Deb takes the ropes.
First, she sends the couple a checklist in order to find out what ideas they agree and disagree on. Secondly, her presence serves as a neutral party when going through these points. Once they've come to an agreement, a memorandum of understanding is written up, then it gets notarized and reviewed by an attorney.
Collaborative Divorce & Certified Divorce Financial Analyst
Collaborative Divorce seems like a very foreign term, but it's one step up from mediation, and not as expensive as litigation. In this case, both spouses have an attorney and may use a Certified Divorce Financial Analyst as another way to help communicate terms.
When using a CDFA, it's not solely to divide who owns what and who gets this. This job is to address all things money, including alimony or child support. According to Deb, "they will take the settlement and project out 5,10, 20 years to understand the net worth of each party and determine if there's unconscionable disparity in income or net worth." By doing so, it makes it easier to understand whether the decided settlement is fair or not.
Last resort: It's time to lawyer up
Get ready to hear your pockets scream, because using lawyers is the most obvious option, but also the most expensive. This process usually takes about two years to figure out a settlement. Deb shares that 5% of couples who use a lawyer may end up litigating. This is also the worst case scenario for many, and often happens if one spouse has a personality disorder or if the parties are in a high-conflict divorce.
Unfortunately, when resorting to litigation, it leaves it all up to the judge to decide everything. No matter how many hours you spend negotiating options, it comes down to both sides not being able to communicate well enough to find a solution.
Should you have a plan?
It's okay to not have an idea of what road you want to take. Deb explains that most clients don't go into mediation or divorce coaching already knowing what they want. They barely even know what litigation is.
Another role as a divorce coach and mediator is explaining and questioning. Deb's job is to be responsible for understanding how amicable things are, asking questions like, "Are you still able to speak with your spouse? Are you not able to communicate at all? Is it contentious when you do? Do you both have the children's best interest at heart?" These questions are important in deciding if mediation or divorce coaching is a better fit. It allows everyone involved to be invested in finding what works best.
WANTED:
BEST DIVORCE COACH
When you're on the hunt for a divorce coach, consider their willingness. Deb does not charge clients for a consultation – they are just getting know whether or not she will be an asset to their divorce journey. By being direct, it allows her to give very actionable steps.
Sorry to break it to you, but the questioning also does not stop. If the client doesn't have any questions, she discusses how it would be if they worked together, and at the end of the consultation, a contract is sent and they can decide if they want to follow this path with Deb. 
Working with a divorce coach can be much less intimidating, verus working with a lawyer. They are also able to devote more time to you, when in some cases, lawyers can pass you off to their paralegals because they're "too busy." In order to find the best fit for you, follow these steps.
 

Do your homework — some people are not actually divorce coaches or do not have as much experience as they say they do. It can be difficult finding references since their clients' information is confidential. Try reaching out to the divorce coach themselves and they can request one of their clients to talk about their experience.

 

Do not pay large sums of money up front, no retainer is needed.
When going through her own divorce, Deb admits she spent $250,000 on lawyers that could have been used for her children's college funds. Although it may seem like using a lawyer is the only option, it's important to know that divorce coaches and mediators are on your side, and may be a much better way to proceed for your situation.