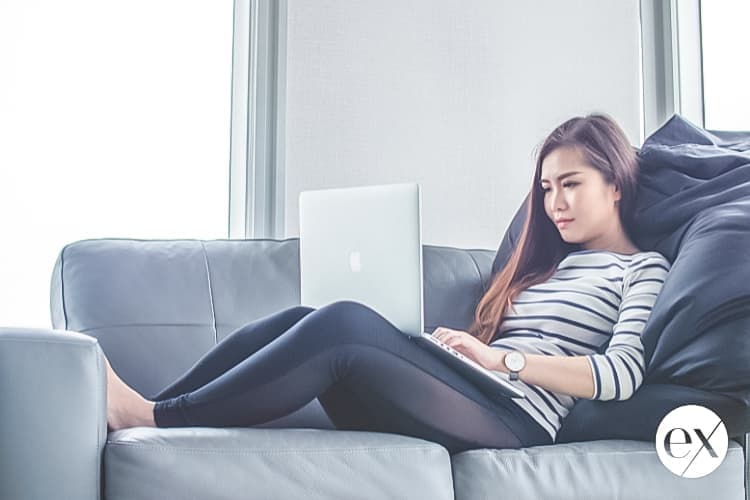 No matter your financial situation, financial literacy and understanding what that means and how to manage your own money and accounts, is hugely important in establishing independence and control over your assets. Whatever your experience, there are resources available for you all within the palm of your hand. All it takes is a swipe and a tap, and you'll have an array of financial tools at your disposal. Budgeting, saving, and investing can all be done by just downloading a few apps on your phone.
Start with a good picture of where you stand financially. 
Three apps, which you may have heard of but might not have used before, are
Mint
and
Credit Karma
, and
Marcus by Goldman Sachs
. 
Mint is a personal financial management app that allows you to link a bunch of your different banking accounts, so they're all in one place. It's a financial snapshot. You can see how much you have in liquid cash, checking or savings, how much you have in investments, and how much debt you have. It can help you budget, but essentially, it's just really going to help you get this full financial picture. For example, tracking your checking and liquid assets to see if they went up a lot last month or down a lot last month, which matters when you're watching your spending. When everything is split up into a bunch of different accounts or you put things in different places, it's just so much harder to keep track, right? Mint is an easy one-stop-shop. You log in and you can see everything instead of opening up 10 tabs on your computer and losing track of everything. 
On the debt front, Credit Karma is good for keeping track of your credit score and making sure there aren't any weird, outstanding credit balances. Credit Karma helps you stay organized with your credit cards and loans. It also notifies you of any suspicious activity, which is a great feature. Basically, Credit Karma helps you keep an eye on your finances to make sure nothing funky is going on. It'll also give you suggestions if you want to consolidate into a personal loan or open up a new credit card. It'll help you keep track of any outstanding credit cards you have too. If you're trying to improve your credit score, it's helpful with that too, because it can update you on your credit card budget per month. Credit Karma is essentially for anyone that wants to staying aware of their credit status. 
Marcus by Goldman Sachs, is an online-only bank with a set of banking products and services offered by Goldman Sachs. These services include savings accounts, certificates of deposit and personal loans. Marcus offers high-yield savings accounts, high-yield and penalty-free certificates of deposit (CDs), and no-fee personal loans. You can have your Marcus balance in addition to the other accounts you add. Similarly to Mint, Marcus provides you a financial snapshot and financial budgeting. 
IRAs and Retirement are on your phone too!
Betterment and Wealthfront are great options for IRAs and retirement. Both apps allow you to go in and continue to have that full financial picture, again, pulled through the same firm, called Plaid, which does it for Marcus and Mint, and others. Essentially, you can plan your savings. For example, saving $10,000 extra for a down payment, planning a vacation, or your kid's college fund. You can set goals in either Betterment and Wealthfront, and they will each let you know if you're on track or not, and what you can do to try to change that.
Saving and Budgeting there's an app for that. 
Acorns and Stash are two of the most popular roundup investing apps. The money you invest with these apps will be placed into a portfolio of Exchange Traded Funds (ETFs) based on the level of risk you choose. Acorns specifically allows you to invest spare change using their "round up" system which rounds up all the purchases you make on your debit card to the nearest dollar. Essentially, every time you go buy a cup of coffee for $4.30, it'll put 70 cents in your savings account, rounding up to that next dollar. It's just an easy way to save money without even thinking about it. Acorns and Stash also track your spending through your checking account and your debit cards – they don't have anything to do with your credit cards. 
SoFi and Chime are two banking apps that help you stay in control of your money. Aside from checking and savings, SoFi and Chime cover personal loans, retirement, and investing. On top of that, Sofi and Chime have ATMs across the country that are free. On their respective apps you can go look to see what ATMs are near you, so now you can know which ATM(s) to use and avoid those annoying fees!
Rest assured your financial information is secured!
It's totally normal to feel uneasy about sharing your financial information across several platforms, especially knowing that the internet isn't as trustworthy as it seems. But these apps are as secure as can be. For starters, these financial companies have their lives on the line when it comes to your information. They have to be so careful in terms of security because the second something happens, the company's done. That is the top concern for all of them. One thing to keep in mind, is to not go out and use 50 different apps for organizing your finances. Do a little research, make sure the apps you're using are legitimate. Look at their individual reviews and see what other users are saying. Always double or triple check that wherever you're putting your financial information is credible and trustworthy. Then pick one or two of the ones that you like best and just stick with them.
The other thing to keep in mind is that almost every single one of these apps have checking and savings accounts that offers a higher interest rate than you would get from your JP Morgan, Citi, or Bank of America account. So when you put money into your "normal" account, it is FDIC insured, but it's probably earning zero on the money that you've put in there (FDIC insured means anything up to a $250,000 balance is completely safe if the bank fails. It's not like you're just going to lose that money. It's there). The money is just sitting in there, and it's not even earning inflation. Marcus, Wealthfront, Betterment, Chime, SoFi, are all FDIC insured and offer anywhere from a 0.3 to 2% interest rate, which means the money that you put in is actually earning something every single month. If you put $10k in there, you might get a check for $50 at the end of the month. And the best part is that there are no fees, ever. That's because you don't have to keep a minimum balance like a lot of the other big banks require.
Managing your money alone is simple and easy when you have a smartphone. Download any of these apps and you will be set for financial success. 
Check out, https://fintechtoday.co/, for more financial literacy education and information on the apps mentioned in this article.