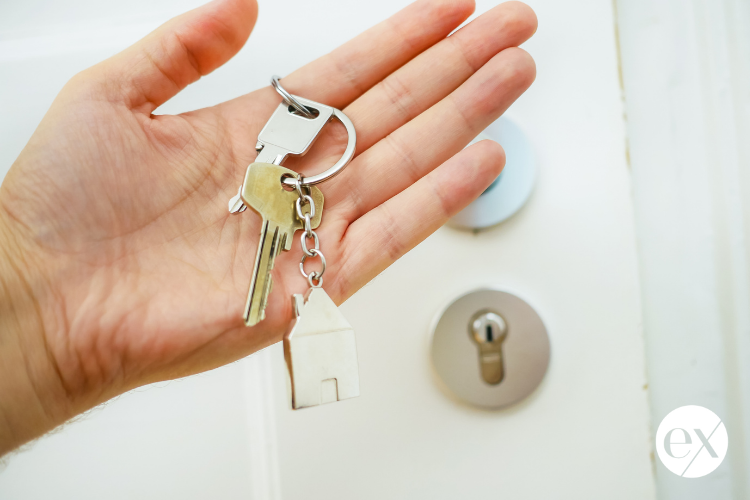 No matter how you slice it, there's nothing easy about divorce. And it's very common that one of the biggest obstacles that need to be dealt with early on in the process is real estate. More often than not, "who gets to keep the house?" is at the top of the list when it comes to divorce FAQs…and here are some do's and don'ts to keep in mind.
DO: 
Be honest with yourself regarding your circumstances.

The first step in the process is determining the amicability between both parties, and analyzing whether or not you're on the same page. If the interests between the two are aligned, then there's no need to worry about hiring two separate attorneys for representation regarding the sale of the property. However, if it's going to be contentious, obtaining separate legal teams is something to consider. Keep in mind, when you're selling property, it is more difficult with two attorneys, but there are times when it can't be avoided.

Understand the goal.

You might not be in agreement, but at the end of the day, you're really just trying to get the property sold in order to move on. It's fine if one party wants to stay and can afford to buy the other party out of it, but it's certainly a common occurrence for married couples to sell the marital home and split the money to move on with separate properties.

Have the uncomfortable talks.

The best-case scenarios are when couples have talks about a shared property early on in a relationship, and not at the end during a divorce when things are most difficult. Sometimes the couple is not legally married, which can make for challenging situations, so it's recommended that unmarried couples have a side agreement related to the property in order to make things as uncomplicated as possible. It's crucial to have all those really uncomfortable conversations early on laid out crystal clear so that if the relationship goes south, you already have a plan of action. Are you going to allow someone to live there and pay you rent? Are you going to force the sale, because you can't agree to that? Who's going to cover the maintenance cost? Who's going to cover the mortgage? Who's going to cover the insurance to handle all those things?

When you're happy and you're excited and you're in love, it's a lot easier to make those decisions than when you are not.

Trust your gut.

It's of utmost importance to have a great team made up of your real estate agent/broker and your attorney, and part of that comes with listening to your own instincts and understanding there's no formula for how many real estate agents or attorneys you have to meet before settling on one. If you meet someone and don't feel a good vibe, then it's important to go and talk to some other people. But if the first agent or attorney is someone that feels good to you, go ahead and get started.
DON'T: 
Create a conflict of interest.

  Usually, the parties will approach a real estate attorney and explain they're getting divorced. But if things become so contentious during the process that the parties decide they want separate real estate representation, don't be surprised if the first attorney recuses themselves from the deal. 

Be Naive.

Nobody steps into a relationship anticipating the end, which is what makes buying a home together tricky. If you bought or are planning to buy a property with a significant other that you aren't married to, be sure to work out the terms you'd both agree on if things don't work out later down the line. The truth is, no one can ever really predict what any relationship is going to look like a few years later. 

Overlook the type of lease you're buying into.

When you're purchasing a property together, depending on what kind of property it is, it may not be actual ownership. For example, if you're located in New York City and purchase an apartment in a co-op, what you're really buying are shares in that corporation. Along with that purchase comes stock and lease to represent your ownership of those shares. However, when you're buying a traditional home or a condominium, you're getting an actual deed to the property. Complexities can arise if both partners aren't putting in the exact same amount of money, which is why it's so important to know the ins and outs of the type of property and associated lease, as there are different ways one can take ownership.

This is especially important when one person is bringing more money to the table.

Believe when they say they'll "put your name on the lease later."

Make sure your name is on any property you may want or need the rights to later. It's not uncommon for one partner to suggest that if the other isn't putting in money, the deed should just be in the "buyer's" name, and the other partner's name can be added in the future. Aside from the fact that you want to make sure you have a claim on the property, there can also be financial costs associated with a change at a later date. You may have to hire a real estate attorney and alter tax documents and likely mortgage documents that go along with the property. 
The bottom line is that if you want to have any right to the property at hand, you both need to be named on the deed or the stock and lease. When both of your names are on it, no one can do anything without the other's approval, even if one party only owns 1%, which happens more often than you might realize. 
At the end of the day, your home is your home, and it's a difficult decision whether to stay or sell, especially in the midst of an emotional situation like divorce. But if you must move forward and sell, knowing these tips can facilitate a smoother process on both sides.