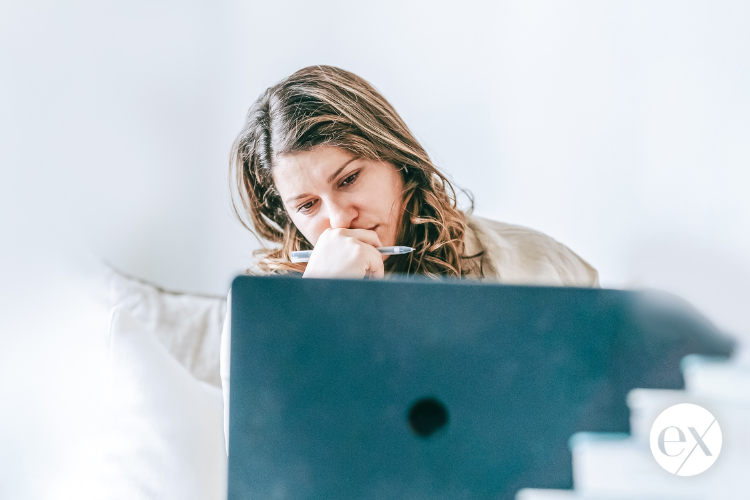 You've probably heard of life coaches, nutrition coaches, health coaches, and even job coaches – all there to help you with personal challenges or your career. However, the role of a divorce coach has become much more prominent over the last several years, and you may be wondering if and why you might need one. To be honest, we were a little skeptical since T.H. and Jessica both figured out a way to get divorced without one. But after a lot of reading and research, it's become clear that for many people – maybe even most – having a divorce coach on your team can end up being extremely beneficial and could save you money. 
Deb Perullo, founder of Divorce with Deb, specializes in mediation and divorce coaching. She sat down with the exEXPERTS for the Divorce etc… podcast to explain everything about what a divorce coach does.
What is a Divorce Coach?
A divorce coach can help somebody who is contemplating divorce, who's in the midst of a divorce, and even someone who is post-divorce. When initially finding out they're getting divorced, people will often go straight to an attorney, without considering the costs that come with that arrangement. With a divorce coach, you save money and can get advice beyond just the logistics and legal consultation.
"I'm like the best girlfriend, but with a lot of information, a lot of knowledge, and a lot of tips that are going to help save not just money but your sanity," Deb summarizes.
So to put it into simpler terms: a divorce coach like Deb is someone who acts as the in-between, helping people navigate as they work through a divorce. 
Deb's Initial Steps
"The first thing I say to people is I'm a divorce coach, not a divorce advocate," Deb clarifies. "Let's talk about your situation and see where you're at (sic)."
Before getting into it, she encourages people to do everything they can to save their marriage for their peace of mind – unless it's an abusive situation – so they're comfortable with their choice.
And rather than hiring an attorney who may be sitting around waiting for your divorce papers to be processed by the state, which could take up to a year, a divorce coach will give you steps to navigate the more personal side of divorce while potentially saving you tens of thousands of dollars. 
Next Steps
So you've filed the papers. What next?
If you haven't already, it is when you schedule a conference with a divorce coach like Deb. The next step is a settlement conference, where the court will try to get both parties to settle. If you don't settle, you go to litigation. So when talking to a divorce coach, they'll talk you through what settlement would look like for you. What would you be comfortable with? What are your non-negotiables? 
The coach is also there to help translate your needs to your legal team. They even go to court with their clients sometimes. "I'm a voice for them because sometimes when you're overwhelmed, you have a hard time putting into what you're trying to ask your attorney," explains Deb. Sometimes, attorneys feel threatened by a coach's role in a divorce, because they're also looking out for the client's best interest. But there are times when they appreciate the fact that the divorce coach is working with the more emotional side of the divorce while they can focus their attention on helping with the nitty-gritty legal details. 
A divorce coach can also help you find a mediator, an attorney, a CDFA, or a forensic accountant. They've got your back when the time comes to build your team. 
The Cost of a Divorce Coach
It works differently for different coaches, but Deb herself wasn't a fan of the fee structures typically used by attorneys, where there's a retainer as well as bills based on time increments. So for her fees, she has her clients pay her one hour at a time. And when you feel like you no longer need her services, you're done. 
She'll also be honest with you if she doesn't think she's the one for you. If there's someone who may need intensive therapy, or isn't ready for her services, she'll tell them upfront and won't set them up for failure. 
There are some divorce coaches who even have subsets of specialties, such as custodial situations and parenting negotiations, so it's important to interview a few divorce coaches, just as you would with lawyers, in order to find the right fit for your needs. But at the end of the day, having a divorce coach can go a long way in terms of finding the right support around you, identifying the right experts to be on your team, and saving you a lot of money.