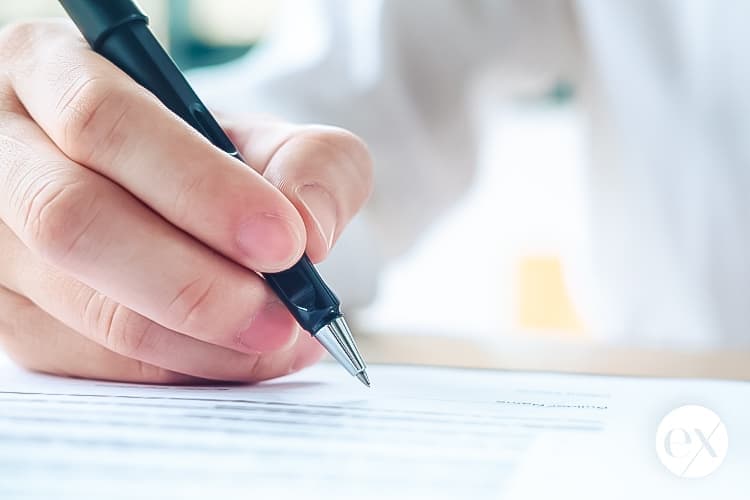 You've likely heard of prenups before, but it's possible you haven't heard of post-nups. Prenuptial and postnuptial agreements are just documents that protect property and assets either before or after you get married. While some couples are hesitant to discuss these agreements because of the difficult emotions that arise, they can provide many couples with a sense of security that allows for a less stressful marriage. Even if you never intend to get divorced, an agreement like this can ensure you have a backup plan – regardless of whether or not you actually use it.
Benefits of a Prenuptial Agreement
You sign a prenuptial agreement before getting married to preserve existing rights to property and other assets, and clarify debts and other financial obligations that you have going into the marriage. Essentially, a prenuptial agreement gives you transparency during the marriage and a financial roadmap, should you divorce.
A prenuptial agreement is not one-sided; it is negotiated for the benefit of both you and your fiancé. It could be an important tool for any couple looking to get married, regardless of whether you have valuable assets to protect right now. You start by understanding what's important to each party and what their respective concerns are.
Are you concerned about having financial freedom and keeping what you earn? You and your fiancé might agree that only what you put in a joint account will be marital property and that all other income you earn will remain your separate property.
Are you concerned about financial security because one of you plans to take time off from work when your children are young? You might agree that the spouse who was not working will be entitled to a certain duration of spousal support if the marriage ends. By thinking about these things now, you'll give yourself peace of mind for your marriage, and will ensure that your family and future are protected.
Benefits of a Postnuptial Agreement
Like a prenuptial agreement, a postnuptial agreement is created to benefit both you and your spouse.
A postnuptial agreement is an agreement that you sign during your marriage to discuss what should happen with your assets, income and liabilities should you divorce or if one of you should die. You can also use a postnuptial agreement to discuss issues related to your existing children should you divorce, such as parenting schedules and child support.
Postnuptial agreements are most often discussed when there has been some sort of change in the marital relationship or family finances. For example, perhaps there was some sort of betrayal in the marriage (whether financial, physical or emotional). The spouse who was betrayed may need to know he or she will be financially secure if they stay in the marriage and work on the relationship. Another common reason to negotiate a postnuptial agreement is if one of you suddenly comes into money, such as through an inheritance. You may want and need clarity about how you can use those funds to benefit your spouse and children, while also protecting the funds if you should divorce.
At the end of the day, having conversations with your spouse or soon-to-be spouse about how to handle things if/when things fall apart is not an easy thing to do. And there are many engagements that end over these discussions alone. The idea is simply to deal with the finances in an open way to prevent even more discourse later. Think of it a bit like health insurance: the idea of health insurance is to have coverage in the case of an unexpected accident. You get it and it's there if you ever need it. Just because you have health insurance does not mean you are planning to have significant health problems, right? It's the same with pre and post-nups. Have the hard conversations, discuss the details and work out an arrangement that both parties are ok with, and you will avoid many more problems if your marriage doesn't actually make it to the very end of time.
Learn More About Prenuptial and Postnuptial Agreements
Do you want to know more about prenuptial agreements or postnuptial agreements? Are you wondering how to talk to your fiancé or current spouse about these agreements? If so, be sure to listen to this [ExExperts podcast] with family law attorney Andrea Vacca, where we break down everything you need to know.