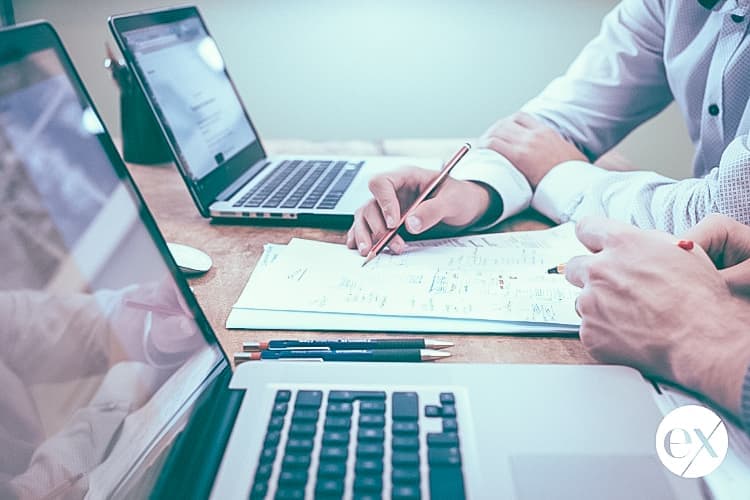 What is Collaborative Divorce

?
It may be surprising to find out how many different options there are when it comes to getting divorced. Often, the goal of divorce lawyers is to help the couples navigate the process with as little pain as possible, and one of the best ways to do that can be through what is called collaborative divorce.
What Does That Mean

?
Collaborative divorce is a non-adversarial method of divorce, in which each spouse has their own attorney who is collaboratively trained and there is an agreement by all parties to stay out of court. Collaborative divorce is ideal for anyone who wants an open and transparent process geared toward finding family-centered solutions, all without the hassle and stress of court proceedings.
Benefits of Collaborative Divorce
There are several benefits to pursuing collaborative divorce, such as:
Participation agreement.

Before starting collaborative divorce, you and your spouse will sign an agreement pledging to stay out of court while participating in this process. This takes the pressure off while you focus on working through the terms of your divorce.

Qualified legal counsel.

Unlike mediation, which requires you to advocate for yourself, collaborative divorce ensures you have an attorney by your side during negotiations so you can stay solution-focused and work toward long-term goals.  Collaborative divorce attorneys have specific training in the process, and they are often members of collaborative practice groups that provide ongoing support and training alongside the other members of the collaborative divorce team.  

Team effort.

Besides working with your spouse and their attorney, you'll have the ability to work with other professionals during your collaborative divorce to address the larger scope of issues. The collaborative financial professional will help you and your spouse resolve the financial issues at stake, such as the division of assets and how to support your future households and the children. Family specialists provide coaching that can help you handle the emotional side of divorce and work out parenting agreements. The strength of the collaborative process is in the team.

Less expensive.

Collaborative divorce can be significantly less expensive than the traditional route of litigation and court proceedings.

Family-centered.

Using the collaborative divorce process when you have children is much less stressful than most other approaches to divorce. In fact, collaborative divorce is designed to prioritize your children's interests while coming up with solutions to benefit them.
Collaborative divorce can help you and your spouse work through your divorce efficiently and with less animosity, all while pursuing a divorce agreement that works for your entire family. This process will protect your interests while offering a flexible approach with room for compromise.
How to Know if Collaborative Divorce is Right for You
How can you know if collaborative divorce will work for you? Think ahead to the future and ask yourself these questions:
What kind of divorce experience do you want to say you had, ideally

?

   
How do you want your children to experience your divorce

?

Is it important to you that you and your spouse have an amicable relationship after the divorce

?

Is privacy important to you

?

Is having an agreement that is tailored to the needs of your family important to you

?

Do you prefer the idea of you and your spouse having help as you try to work things through together, or would you prefer to have a judge make decisions for you

?
If you want a divorce where you have the power to work things through yourselves, or if you want to be able to sit down with your spouse at your child's graduation or have a holiday dinner together someday, collaborative divorce is likely for you. 
Even if you want minimal contact with your spouse in the future, settling your divorce through collaboration can benefit you and your children greatly by reducing the stress on your entire family. Collaborative divorce can foster family health in the long run. Making the investment in collaborative divorce now can also save you tens of thousands of dollars in the future.
You may be reading this and thinking, "this sounds like just the kind of divorce I would like" or that it would be ideal for someone close to you that is trying to figure out how they will get through their process. However, as with anything, collaborative divorce isn't for everyone, so the most important thing is to have this conversation with your soon-to-be-ex to make sure you're both on the same page. If you can agree that the results you're both looking for and hoping for – as far as your family and your relationship go – are basically the same, then you should absolutely both seek out collaboratively trained divorce lawyers. You will likely be very glad you did.
Learn More About Collaborative Divorce
If you want to learn more about collaborative divorce from a qualified family law attorney, be sure to check out [this ExExperts podcast] with collaborative divorce attorney Andrea Vacca. You'll be able to explore the process of collaborative divorce, understand the benefits, and more.